Inbound Call Center Services
FlyFoneTalk Telecom is providing proper inbound call center setup services to the customers.
Best Inbound Call Center Solution
Inbound Call Center now plays a vital and involved role in maintaining the connection between the business and the customer. Call Centers are liable for receiving calls from customers, constituents, and field staff members who require sales assistance, technical support, product information or service diagnostics. Inbound call center services construct a trusted relationship between customers and company through taking care of each customer. Our Inbound call center agents help customer in any situation and remains calm in good and difficult times. We have experience and knowledge of providing call center setup services to international customers in varied industries.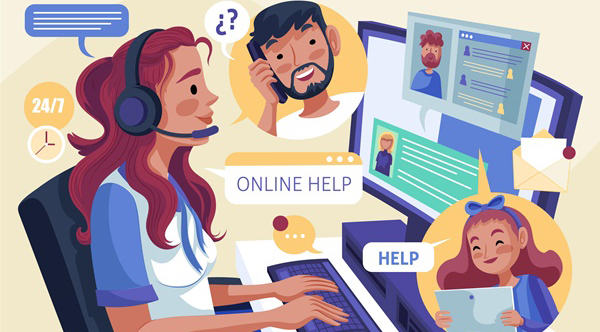 Why Does Business Need Call Center Setup
Every business, whether it's small, medium or large, needs a
call center set up
for customer service or lead gaining. If you are international services provider, need to international call center. Setting up a call center will make sure your long run in the market. You can use our services to extend your attain into new markets provide stronger customer support or even retain your existing customers.
Types of Inbound call center services offered by us
Customer Service:
Technical Support Services:
Phone Answering Services:
Order Taking Services:
Why FlyFoneTalk's Inbound call center solutions
We analysis client's requirement and plan a solutions. The mythology will be discussed with the client and defined. The team is going to be trained on the method and merchandise to supply top quality services. We ensure regular training and development of inbound call center staff to ensure that they're always above par, with reference to communication skills, industry knowledge and customer service.
Benefits of Inbound Call Center Services
Improve Productivity
Increases Sales
Cost Savings
Managing Higher Call Volumes
Customer Satisfaction
Flexible capacity with seasonal capacity utilization
24 hour facility
Key features of FlyFoneTalk's Inbound call center solution
Improve Leads & Customer Service
Faster & Easy Deployment
Ready To Get Started
Everything you need to build and run a Call Center for customer support, telesales, telemarketing or help desks
FlyfoneTalk Telecom Ltd
The Hong Kong Club Building - 3A Chater Road, Central, Hong Kong
Contact now
Keep Updated