We Make Complex Tasks Feel Simple
All Call Center features you want, delivered in a scalable, reliable, and globally available hosted service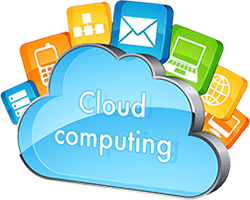 We Make Complex Tasks Feel Simple
You can launch your new contact center almost immediately and enjoy all advantages of a cloud computing environment. No hardware expense, no software licensing fees, and no implementation or maintenance team to hire
Effective Cost For Variable Demand
A cloud call center can improve cost efficiency by more closely matching your cost pattern to your revenue/demand pattern. Instead of having to invest heavily in hardware and software before you know how you're going to use them, you can only pay for how much you consume
Work From Anywhere
In a cloud computing environment, if you've got an internet connection you can be at work. Businesses can offer more flexible working perks to employees so they can enjoy the work-life balance that suits them.
Always Up-To-Date
Monitoring a Call Center infrastructure 24/7 is time consuming and expensive. A Cloud call center solution means that we are doing this for you. We provide creative and practical solutions to your needs, as well as expert advice to keep your Call center working efficiently as your needs evolve.
A Flexible, Stable Platform
You know what IT resource you need today, but what about your future requirements? As your business grows, a cloud call center should grow with you. And when demand is unpredictable or you need to test a new team, you have the ability spin capacity up or down, while paying only for what you use.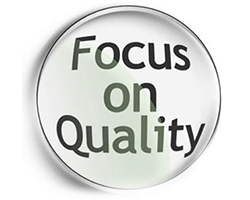 Quality Is One Of Our Passions
You just need to focus on projects that differentiate your business, not the IT infrastructure. Our fully-featured and cloud-based call center allows you to free yourself from the limitations of traditional telephony and become seamless and globally connected.
Support
We offer 24/7 live support to all customers. Whether you have 1 or 100 call center agents, Our expert, global support team is renowned for resolving issues quickly.
Security
FlyfoneTalk uses Amazon Web Services (AWS) as our cloud infrastructure provider. AWS's world-class data centers are highly secure, nondescript and have numerous safeguards against perimeter intrusion. You can rest assured that your data is safe with us.
Availability
Improved availability and decreased downtime and outages are one of the biggest benefits of moving our Call center service to the cloud-based Amazon's proven network infrastructure and data centers as its SLA commitment is 99.95% availability.
Scalability
Adjust the number of agents, connect more hotline globally, send SMS to more countries — all with a few mouse clicks. There is no hardware or software required – that help your business to create a truly global voice presence quickly and conveniently.
Ready To Get Started
Everything you need to build and run a Call Center for customer support, telesales, telemarketing or help desks
FlyfoneTalk Telecom Ltd
The Hong Kong Club Building - 3A Chater Road, Central, Hong Kong
Contact now
Keep Updated